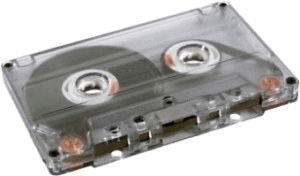 Audio Cassette to CD transfer
Audio cassettes have been around since the late 1960s, but they can't last forever.
Now is the time to have CD Makers transfer your precious recordings to CD.
Weddings, funerals, recordings of family members - CD Makers can preserve them all by digitising your recordings and transferring them to audio CDs or audio files on a USB drive.