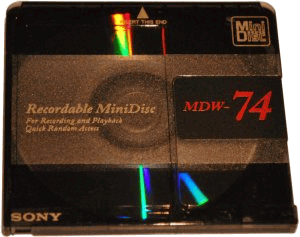 Mini Disc to CD transfer
Mini Discs are small magneto-optical discs inside a cartridge, designed to record digital audio.
Although the audio data is compressed, the quality of Mini Disc recordings is very high, some say "near CD" quality.
Mini Disc never really took off as a recording format. Initially, Mini Disc competed with recordable CDs. Then, before Mini Disc had time to develop, MP3 was taking over as the music format of choice.
The iPod and similar players were the final nail in the coffin for Mini Disc, which now serves only a niche market.
If you have Mini Discs, CD Makers can transfer them to the universally popular CD format.