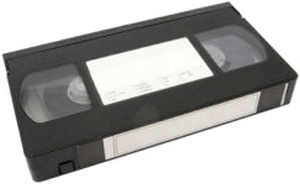 VHS to DVD transfer
VHS tapes deteriorate with age perhaps worse than most other media.
If you have precious video recordings on VHS video tape, do not wait too long before having them transferred.
CD Makers uses 6 head VHS players with hi-fi audio capability to ensure that the very best quality is extracted from your tapes.