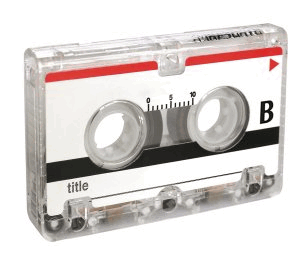 Microcassette to CD transfer
The microcassette has been around since 1969, but wasn't popular in Australia until the mid 1970s.
Micro cassettes were used primarily for dictaphone machines and telephone answering machines.
The micro cassette will never sound as good as a full sized cassette tape due to the physical limitations of the format, but most people are amazed at how much better the audio sounds after we've transferred it to CD than when they heard it played on the original microcassette player.