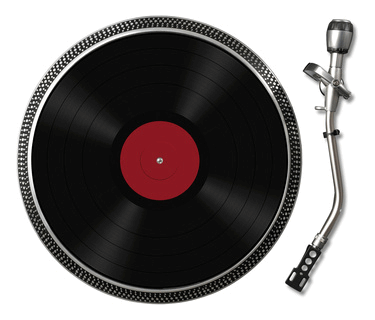 LP records or 78 rpm records to CD
Australian copyright law prohibits us from copying most commercially available records released since 1954.
But we can still transfer your record if it's a custom home recording, a recording of your wedding, or if you're the artist who appears on the record.
Our transfer will include click and crackle reduction, manually tuned to keep the integrity of the audio.
Transferring records yourself
Australian copyright law allows you to make a copy of a recording that you legitimately own, but prohibits having someone else make the copy for you.
We think this is terribly discriminatory against people who no longer own the old equipment required to play the records or tapes, and also discriminates against those who do not have the technical know-how to make the copy.
Still, that's the law as it currently stands. So if you have records which you want to copy to CD, here's some advice on how to do it yourself.