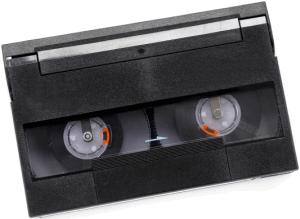 Video 8, Hi-8 and Digital-8 to DVD transfer
Video 8, Hi-8 and Digital-8 tapes were primarily used in domestic video cameras and were of reasonable quality and reliability.
But like all helical-scan videotapes (such as VHS and Betamax), Video 8 tapes archive poorly.
If you have precious video recordings on Video 8 video tape, do not wait too long before having them transferred.
You can choose to have your recording transferred to high quality Japanese made recordable DVDs, archive-grade gold recordable DVDs, or you can supply your own hard-drive to have the files transferred to.